With his four captain's picks Corey Pavin did exactly what was expected of him- Tiger Woods, Zach Johnson, Rickie Fowler, and Stewart Cink will be playing at the 2010 Ryder Cup.
While Pavin may have made his annoucement official at the NYSE this morning, no one can say that his picks are a surprise. He has been telegraphing his thoughts to the media since well before the PGA. Even Fowler, who should have been considered a dark horse, was considered by most of the golfing world to be a shoe in going into today.
Although I am not crazy about the picks, I dont think they hurt team U.S.A.'s chances. After all, Pavin basically chose the highest ranked players who have shown some game this year. Here's the way I break it down.
Tiger is the number one player in the world, so he got an automatic pick. One down.
Then Zach Johnson and Anthony Kim are in a virtual dead heat for 16th in the world rankings. Johnson is healthy, has the more recent win, and he has played well enough lately. Johnson is an easy pick here, mostly because of the lingering concerns about AK's health. Two down.
The last two spots were really up for grabs. Looking at the rankings again you have O'Hair at 23, Watney at 31, Fowler at 33, Glover at 34, and Cink at 35. Less than .5 points seperates O'Hair at #23 and Cink at #35. So among this group it was really a toss up.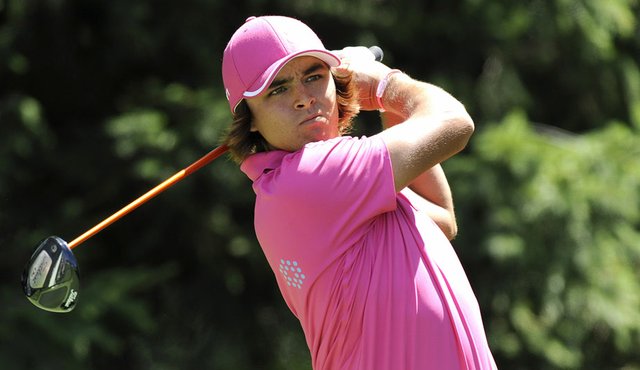 Among the group, Fowler has played the best in 2010, so give him spot number 3.
With the last slot consider three things: performance this year, performance at the Open and Match Play (the most relavent tourneys for Ryder Cup), and personality.
Let's start with personalit... personali... persona... yeah, I cant even finish the sentence. O'Hair, Watney, Glover and Cink are all just guys going about their business. No one gets a leg up in this category so lets move on to the next.
Performance this year: Watney has been the most consistent, only missing two cuts while putting together 5 top-tens in twenty events. Glover and O'Hair have missed 7 cuts and Cink has missed 5. Advantage Watney.
British Open Performance: At this year's open O'Hair and Watney finished T7 and Cink and Glover finished T48. Last Year, Cink won, Watney placed 27th, O'Hair 65th, and Glover missed the cut. Advantage Cink and Watney.
At the Match Play: Cink was the lone american to make the quarterfinals in 2010 and was runner up in 2009. Advantage Cink.
So now its pretty clear that the choice was between Watney and Cink.
The X factor? Experience. Cink has played in the last two ryder cups, and the last two President's Cups. Watney has not.
The plain-jane picks shouldn't be surprising to anyone who knows Pavin's approach to the game of golf. He's a plodder, not a bomber. Consistency won him golf tournaments, not risk. So that's the approach he used today. He played the numbers game, lets hope they add up to a W I N.