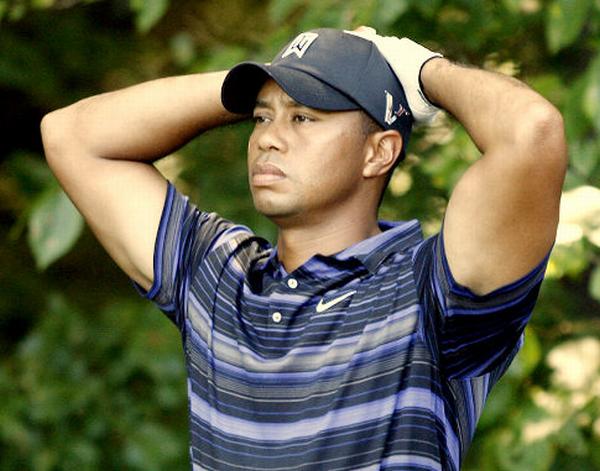 The bloggers at the Sand Trap seem to think that
Tiger Will Own 2011
.
I think they are wrong.
Tiger owned 1999 and 2000. He also owned 2005, 2006 and 2007. But he will not own 2011.
Tiger Woods will be a better player in 2011 than in 2010, for sure, but to think that he will come back and win two majors and six tournaments is a stretch.
Why? For me its less about Tiger than the field. In 2010 the Pax Romana, er... Pax Tigera?... has been broken. In 38 Tournaments this year there have already been 34 different winners.
In 42 full field events last year there were only 27 different winners.
In 2008, 41 full field events, 29 winners.
2007: 40 events, 29 winners.
2006: 41 events, 29 winners.
2005: 42 events, 27 winners.
2004: 43 events, 25 winners.
2003: 43 events, 26 winners
See the trend? Clearly something has changed.
Sure, Tiger's prolonged absence this year has something to do with the fact that there are more winners on tour this year. But say he was playing, and he had won 5 events already this year. That would still put 2010 ahead of the pace to buck the trend of about 28 winners per year.
I do believe that Tiger Woods will be back in form in 2011, but I just dont think that he can hold back the masses long enough to rack up another 4-6 wins and 2 more majors. There are just too many top-caliber players on tour that have what it takes to win PGA events and Majors.
So the question comes then: how do I think Tiger will fare? I would put my money on 2-3 wins, and a dominant victory at Augusta. With 3 wins next year I'd bet he ties for the most wins on tour, and with 4 I bet he holds the 2011 title.
Will Tiger own 2011? No. But he may still be the majority share holder...